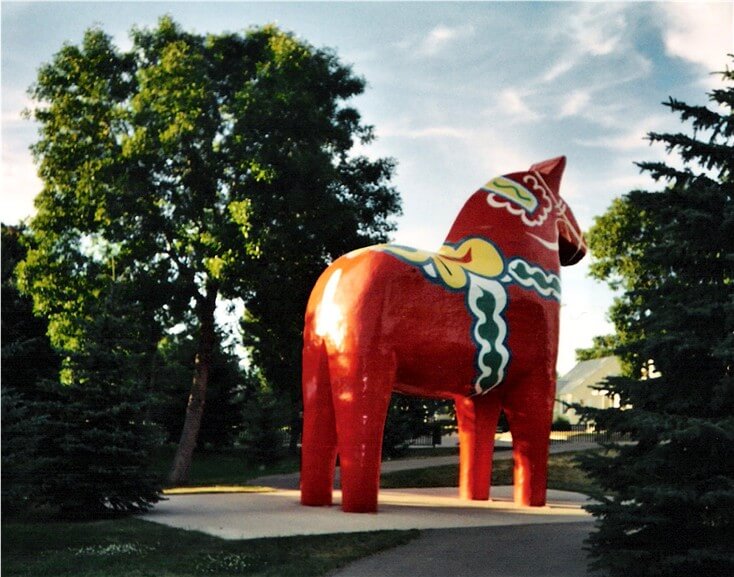 Dakota Dental Health Center in Minot, ND
We love serving the people of Minot and helping them achieve their healthy smile goals. Whether that means essential preventative dentistry through regular cleaning appointments, something more advanced like dental implants, or even cosmetic treatments like veneers to give your smile a pearly white gleam, we look forward to being your partners in lifelong dental health. Check this map if you need directions to our practice.
If you are unsure whether your situation is considered a dental emergency, do not hesitate to contact us anyway. We quickly diagnose and determine the gravity of the problem and treat you according to your emergency needs promptly. Sometimes life happens, and there are just times when dental care is immediately needed. In these times, an emergency dentist is who you need to call.
A Brief History of Our City
Located in north-central North Dakota, Minot is a city with a rich and vibrant history that has shaped its identity and growth over the years. The city's history begins in the late 1800s when European settlers first arrived in the area.
The city's name comes from Henry D. Minot, a railway executive. In 1886, the Great Northern Railway extended its tracks through the region, leading to the establishment of a railway station in what is now Minot. The railroad played a pivotal role in the development of the town, attracting settlers and businesses to the area.
During its early years, Minot faced several challenges, including devastating fires that swept through the city in 1897 and 1906. However, the community's resilience and determination allowed the city to rebuild and continue its growth.
In the early 1900s, Minot experienced a surge in population and economic development. The city became a regional center for agriculture, attracting farmers and businesses involved in the grain and livestock industries. The arrival of the Homestead Act of 1909 also encouraged further settlement and expansion in the area.
Minot's strategic location along the railway line made it an important transportation hub. In the early 1900s, the city served as a transfer point for goods and passengers traveling between the eastern and western parts of the country. The presence of the Minot Air Force Base, established in 1957, further solidified Minot's significance as a transportation and military center.
Over the years, Minot has experienced both periods of growth and challenges. The city's population has steadily increased, leading to urban development and the establishment of various educational institutions, healthcare facilities, and cultural amenities. The Minot State University, founded in 1913, has become a prominent institution in the region.
Modern Minot
In recent decades, Minot has faced natural disasters, including severe flooding in 2011 that caused significant damage to the city and its infrastructure. However, the community's resilience and commitment to rebuilding have been evident in the ongoing recovery and revitalization efforts.
Today, Minot is a thriving city that blends its historical roots with modern amenities and a strong sense of community. The city hosts numerous events and festivals throughout the year, showcasing its cultural diversity and heritage. With its bustling downtown, vibrant arts scene, and access to outdoor recreational opportunities, Minot continues to evolve and offer a high quality of life for its residents.
The history of Minot is a testament to the perseverance and spirit of its people. From its humble beginnings as a railway station to its present-day status as a thriving city, Minot's history is woven into the fabric of the community, shaping its identity and inspiring its future.
Don't Miss These Local Points of Interest!
The Scandinavian Heritage Park is a fascinating attraction that celebrates the rich Scandinavian heritage of our region. The park features a collection of authentic buildings and monuments, including replicas of traditional Scandinavian structures like a Stave Church, Swedish Dala Horse, Danish Windmill, and Norwegian Gol Stave Church. Visitors can explore the park's beautiful gardens, learn about the cultural history of the Scandinavian settlers, and even attend special events and festivals that showcase Scandinavian traditions. It's definitely an interesting place for a family to visit.
Right in the heart of Minot is the Roosevelt Park and Zoo, a popular destination for families and nature enthusiasts. The zoo spans over 100 acres and is home to a diverse range of animals from around the world, including big cats, primates, bears, and various bird species. You'll enjoy interactive exhibits, educational programs, and special events.
In addition to the zoo, Roosevelt Park offers beautiful green spaces, picnic areas, walking trails, and a charming carousel. It's a perfect place to unwind, connect with nature, and create lasting memories with loved ones. The park and zoo provide a wonderful recreational escape right in the heart of the city.